Exhibits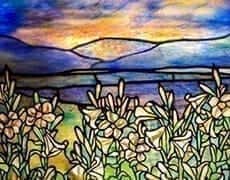 Tiffany: Luminous Masterworks
April 6 – September 23, 2018
A French gilt-bronze clock, a copper vase, a stained glass window that features beautiful lilies, and a white opalescent glass chandelier are just some of the exquisite objects showcased in Tiffany: Luminous Masterworks.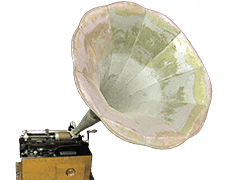 Our Amazing Cabinet of Curiosities: Keepers of History for 150 Years
February 25, 2017 - February 18, 2018
In 1867–150 years ago–33 residents of St. Joseph County resolved to formally preserve local history.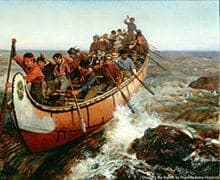 Voyageurs: French Exploration of the New World
July 29, 2017 – July 15, 2018
Voyageurs chronicles the years of the Great Lakes fur trade and reveals the lifestyle, demands, and rewards of this unique era in history.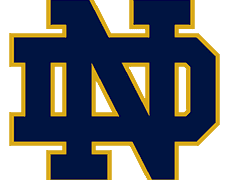 Commitment, Continuity, and Community: Architecture at Notre Dame, 1898 - present
September 2, 2017 – August 5, 2018
The School of Architecture and the Architecture Library at the University of Notre Dame are committed to the study of classical architecture.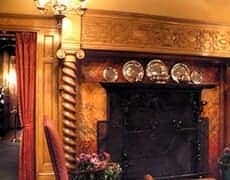 Unseen Treasures of the Oliver Mansion
Permanent Exhibit
Items from the Oliver Mansion that aren't normally seen on a house tour are on display in this permanent exhibit.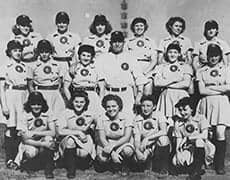 Polished in Public, Fierce on the Field: The All-American Girls Professional Baseball League
Permanent Exhibit
The AAGPBL was started in 1943 and was active until 1954.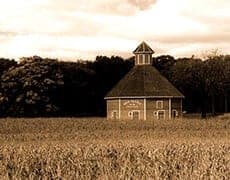 Voyages: The History of the St. Joseph Valley Region
Permanent Exhibit
Through seven rooms of life-like dioramas and interactive displays, Voyages tells the compelling story of the people of the St. Joseph River Valley.

The Mary Jane Clark Miniature Lamp Collection
Permanent Exhibit
This display of miniature lamps features over 250 items displayed in eight mirrored cases.