Buy Tickets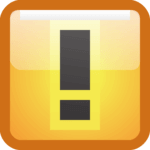 To receive your member discount, be sure to sign in (or register, if this is your first time purchasing online tickets as a member).

Ribbons and Taffeta Tea
Sunday, October 14, 2018
2:00 p.m.
With the allure of fashion design plus the fun of costume creation, The History Museum's Ribbons and Taffeta Tea offers savories, sweets, and flavored teas in the charming and historic Carriage House. Seated at round tables of eight, feel the glamour of cinematic couture while savoring the delectables served to you. The tea includes tours of the museum's exhibit CUT! Costume and the Cinema. Tickets are $25/general; $20/youth 4-17; and $20/members. Reservations are required.
Mystery at the Mansion:
The Show Must Go On
Friday, October 19, 2018
Friday, October 26, 2018
First tour leaves at 5:00 p.m.
Lights, camera…murder! The year is 1965 and a Hollywood film company is making a movie about South Bend's Oliver family. But there's been a catastrophe. When some of the cast and crew were in South Bend to shoot scenes on location, an actor was murdered. Was it one of the movie stars or perhaps the scriptwriter? How about the costume designer or the makeup artist? Visitors will need to look beyond the bellbottoms and pillbox hats of the 1960s to discover the villain!