Exhibits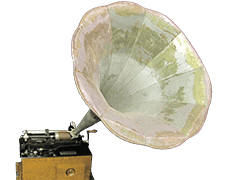 Our Amazing Cabinet of Curiosities: Keepers of History for 150 Years
February 25, 2017 - January 7, 2018
In 1867–150 years ago–33 residents of St. Joseph County resolved to formally preserve local history.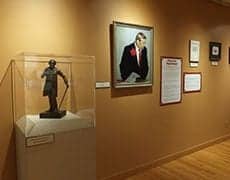 Unified for 25
September 6, 2016 – May 14, 2017
The Ernestine M. Raclin School of the Arts is celebrating its 25th birthday during the 2016-17 academic year.
The House That Rockne Built: Notre Dame Stadium
September 5, 2015-August 7, 2016
Knute Rockne inspired the University of Notre Dame to build a stadium that was on par with the team's prowess.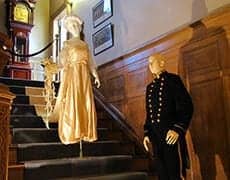 Clothing Copshaholm
July 9, 2016 - March 5, 2017, Oliver Mansion
Experience the eras of Downton Abbey as you view over 20 pieces of historic clothing, including garments worn by the Oliver family from the 1890s to the 1920s, all from The History Museum Collection and on view in the magnificent 38-room Oliver Mansion.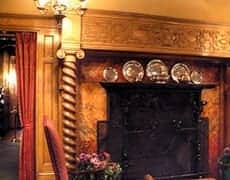 Unseen Treasures of the Oliver Mansion
Permanent Exhibit
Items from the Oliver Mansion that aren't normally seen on a house tour are on display in this permanent exhibit.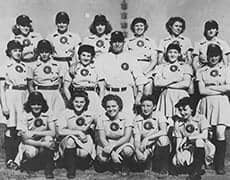 Polished in Public, Fierce on the Field: The All-American Girls Professional Baseball League
Permanent Exhibit
The AAGPBL was started in 1943 and was active until 1954.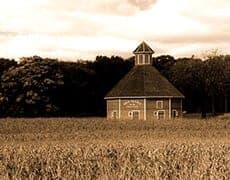 Voyages: The History of the St. Joseph Valley Region
Permanent Exhibit
Through seven rooms of life-like dioramas and interactive displays, Voyages tells the compelling story of the people of the St. Joseph River Valley.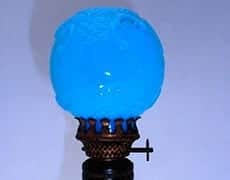 The Mary Jane Clark Miniature Lamp Collection
Permanent Exhibit
This display of miniature lamps features over 250 items displayed in eight mirrored cases.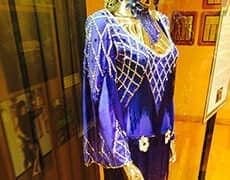 Queen of Beledi
July 2 – October 2, 2016
Historic Clothing Case

On view is a 1985 Middle Eastern Cabaret Beledi dress, belonging to Ruby Jazayre, the "Queen of Beledi," of South Bend, Indiana.